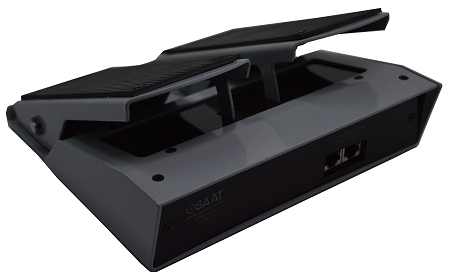 Teleprompter Pedal
Teleprompter Pedal heavy duty weighted Prompter People Foot Pedal allows talent to control start, stop, forward, reverse, and speed functions of scrolling text. The SAAT Protocol interfaced device uses no extra Power so there are no power cords or adapters needed.
Teleprompter Jog Shuttle
Teleprompter Jog Shuttle designed, desk-based prompting software scroll controller with a jog and one scroll wheel. Controller is connected to Teleprompter Lan Interface via SAAT portocol.
The controller can be used as an alternative to keyboard arrow/ number, pedal or mouse scroll.
Please note, the 15 programmable buttons are set to defaults by the manufacturer and cannot be changed.